Interest in cryptocurrencies in the Philippines is growing rapidly, especially in the northern regions. With weekly blockchain events and workshops, it is no secret that there are many newcomers who are itching to buy their first coin. But how would they do that?
In this guide, we will take a step by step approach in showing you how to buy cryptocurrencies in the Philippines.
Buying tokens would be a lot easier if you have a credit or debit card, as there would be more merchants and exchanges that support this method of payment. If you have one, CEX.io would be a great exchange to buy cryptocurrencies.
However, considering that 80 percent of Filipinos are unbanked, it would be safe to assume that a significant portion of the local crypto enthusiasts have no Visa or MasterCard. Therefore, we shall provide an alternative guide for buying tokens through other methods.
Buying Crypto Through CEX.io
CEX.io is a popular cryptocurrency exchange just like Poloniex and Bittrex. It is known for its simple and beginner-friendly interface, as well as its worldwide availability, which makes it attractive for investors living in the Philippines. But what makes CEX stand out is that it allows customers to purchase tokens directly through their bank account. Most trading platforms, like the celebrated Binance, have very limited fiat gateways. By and large, the only way to buy cryptocurrencies from most exchanges, is by owning cryptocurrencies already. But not CEX.
First of all, you need visit Cex.io the website at https://cex.io , navigate to the top-right portion of the screen, and then click the "Register" button.

Afterwards, you'll be redirected to a registration form, see image below. You could either fill them up with your personal information or use your social accounts (much faster) to register. As you can see, the website allows you to sign in through Facebook, Google Plus, Github, etc. Once you're done, check the robo-CAPTCHA box and solve their puzzle to prove you're human, and then click "Register" at the bottom.
The website will then ask you to input your email address twice, before shooting you a confirmation email.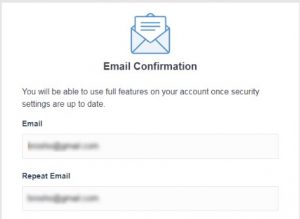 Wait for a few seconds or minutes, and you shall receive a message from the CEX Mailer, prompting you to complete your account registration. You could either click the confirm button or copy/paste the code provided.
Now you will be able to sign in with your new account. Although it may be tempting to start buying coins immediately, it is highly recommended that you take the time to secure your account first by enabling 2-Factor Authentication.
Then, you need to verify your identity. Click verification as shown below.
The more verification you provide, the more features you unlock. You need to have at least one verification to withdraw fiat funds so this step should not be skipped. Considering you managed to possess a card, this likely won't be a problem.

Now that your account is all set up, it's time to send funds to your account. Click deposit.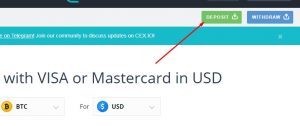 Input the amount in USD and choose a payment method (you can either choose international transfer or payment card). Note that bank transfers may take 3 banking days to process and require a minimum of $1000, but have no fees, while Card payments only require $20 minimum deposit and processes almost instantly, but charge a 2.99 percent commission.
Now that you're funded, it's time to get some crypto!
There's two ways to buy coins on CEX. One is through the "Buy/Sell" tab, which we do not recommend since it charges too high in exchange for negligible convenience. It would be best to buy through the "TRADE" tab.
When you reach the trading page, click on USD to open up the available trading pairs and click on which coins you want to buy with.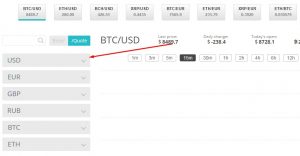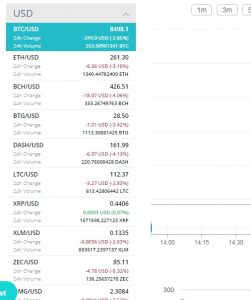 In this example, I'm going to buy Bitcoin. Scroll down near the bottom of the page and click "Limit". This is by-far the cheapest method of getting crypto in the site. Click the top-most sell order as it is the current market price. Then, input the amount of BTC you want to buy. Click "Place Order".
Wait for the trade to execute and then you're all set. Congratulations! You now have your own cryptocurrency.
Buying Crypto Through Coins.ph
If you don't happen to have a Visa or Mastercard, then Coins.ph may be the easiest way you can get cryptocurrencies.
Coins.ph allows users to load up their accounts through payment methods that Filipinos are very familiar with, such as pera padala, 7-11 kiosk, GCASH, etc.
Firstly, you must download the official Coins.ph app on your phone https://apps.apple.com/us/app/coins-wallet/id972324049 for iOS and https://play.google.com/store/apps/details?id=asia.coins.mobile&hl for Android, or you may opt to access their website through a browser at https://coins.ph/. Then, create your account. You could either use your phone number or email address to sign up.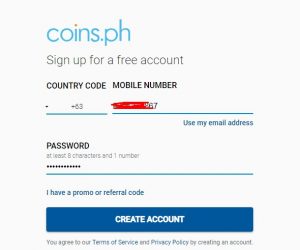 After clicking "Create Account", a confirmation code will be sent either to your phone or email address, depending on which one you used to sign up. Use that to proceed to the next step.
You will need to provide some basic information like your name, etc. At the last step, you are required to post a selfie while holding a valid ID. It's important not to skip this step if you want to buy crypto right away.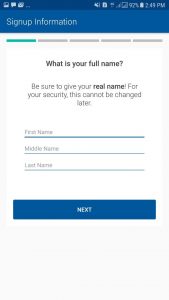 Once all of that is done, you will be redirected to the dashboard. Take note of the "Cash In" and "Convert" because we will be using that.
Click "Cash In" to load up your account. Choose your preferred payment method.  In this example, we'll use Palawan Pera Padala.
Then, input the amount you want to cash in.
You may now pay up at your nearest branch by presenting the tracking number or code provided.
Once that's all done, you may now buy crypto by clicking "Convert" on the dashboard in the app. You can choose to buy Bitcoin, XRP, ETH, or BCH. Input the amount in Pesos, and then slide to convert. Now you have your own crypto!