'Alt' you need to know, in just 23 minutes!
POSITION YOURSELVES FOR PROFIT IN
CRYPTO IN THIS 'WINTER' SEASON
BY FINDING 'THE GOLDEN EGGS'!
We're experiencing a crypto-winter season.
Every crypto that was once up has now fallen anywhere from 60% – 95% of its highs.
It doesn't matter whether you're holding on to good cryptos or bad ones. If you started in 2017 or even in 2018, your portfolio is likely in the red.
Right now, we're in a stage of depression. Either most people are completely ignoring the crypto markets, or they are a bagholder, holding a bunch of cryptos they have no idea what to do with.
99 Bad Eggs in a Basket of 100
Let's use an egg analogy.
In a marketplace of 100 eggs, it is likely that 99 are bad.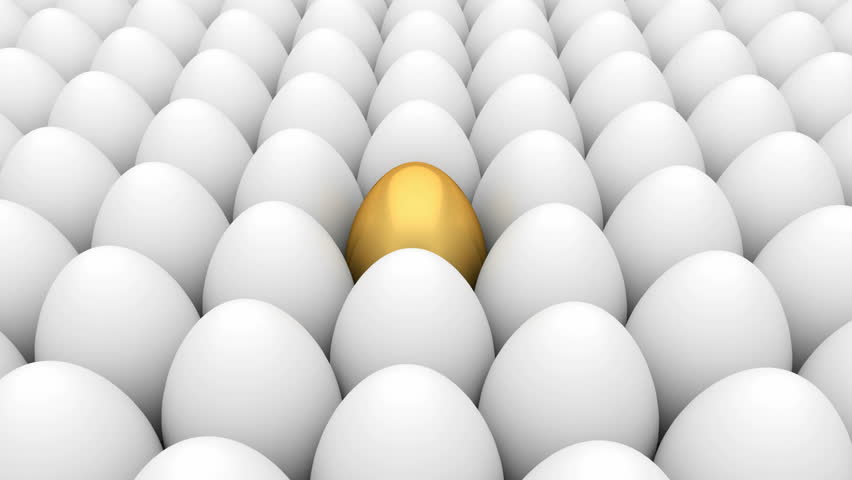 Like in the marketplace where everyone is touting their food to be the best, unless you're discerning, you're likely to fall into the trap of buying a bad egg.
Indeed, when I scour through the crypto-universe looking for value, I find that there are so many over-hyped and under-valued coins.
Even some with bad ideas are gaining so much traction because of celebrity endorsements and shilling by influencers.
There are still Golden Opportunities
Despite the 99 bad eggs, there are still the 1 golden egg out of the 100 that may eventually become the Amazons, Facebooks, Apples of the dot-com era.
Cryptocurrencies are going to change the world like the internet did. The big question is, which is the 1 golden egg that will profit 100%, 1,000% or even 10,000% from it?
You Don't Have Time To Sieve Out The Good From The Bad
Yet, if you're like most of my students, you're a working professional.
You spend most of your time working in your job and making a decent living.
You simply don't have time to go scour the internet and find the best deals. If anything, you probably have like 15-30 minutes a day to actually do proper research – and that's assuming you're heavily invested in the markets!
And the markets change so quickly that you probably can't catch up.
Truth is, most of us won't have the time nor patience to go find these gems.
I'm Here to Do Just That.
I recognize that teaching you for 2 days in the Armor Series likely won't get you here. After all, I can't buy you time to look at the markets.
I've decided to take the time to sieve out the best coins for you – so you don't have to.
My aim is to find that 1 out of 100 golden egg that can potentially give you stellar returns, every single week.
No doubt, you're going to have cash lying around, ready to shoot. I want to help you shoot for the right coin, the golden egg that has tremendous short- and long-term potential.
To achieve this, I'll be revealing an upcoming coin every two weeks on my conference call with you.
On every call, I will be sharing with you:
The name of the cryptocurrency coin
• The reasons why I think this coin is worth investing in
• How you can invest in this coin
• I will provide data that supports my reasoning
• I will answer any questions you have regarding this coin
• Expected returns you can get on this investment.
Getting on this opportunity is just at a small investment of S$97/month. Compared to the potential profits you're getting from a single recommendation; this sum will be mere pocket change.
Think about it: If you were to put in small sum of $2,000 on a single investment and it yields you 30%… you know that this is possible in the crypto market… you'll be looking at easily $600 returns.
By helping you position your investments in the right coins, you'll be seeing super-normal returns even in this season of the market, and potentially see 100% – 10,000% returns in the longer run.
Conversely, if you were to try to save on this $97 and invest in the markets yourself, you're likely going to buy one of the 99 coins that are unlikely to yield a positive return in the long run. The result is that you might lose even much more than if you just got the right guidance or education.
For now, I'm opening up a slot of a maximum of 40 people, as too many people investing in one coin may cause the price of the coin to spike unnecessarily.
Once I hit 40 people, the offer will be closed.
Also, do take note that this offer will close in 72 hours. Once it is closed, we won't be sure when we will be opening this deal again.
I look forward to helping you take full advantage of this young and exciting market, so sign up here by clicking below and I'll see you on my next call!
Cryptocurrency Membership
Strategies to profit from the future of money
Date & Time:
Thurs 29 Nov 2018
7:30 PM – 10:00 PM Singapore
Venue:
Singapore Shopping Center #02-20A
190 Clemenceau Avenue 239924
SG$ 97/Month
payment via Paypal
Join us and start making money with Crypto!