Using the right tools and being on the right platforms can drastically change your crypto trading experience. You can never do away with doing your research and networking, but having the right tools to guide you can definitely help you increase your chances of profitability. Here, we'll discuss some of the most useful tools and platforms that should be on every crypto investor's radar. 
1) Get on the best crypto exchange
This seems to be a no brainer but we can't emphasise how important it is to be trading on a credible cryptocurrency exchange. Here are the main areas which separate a great crypto exchange from a useless one: security, fees, and liquidity. 
The most ideal crypto exchanges are high in security, have relatively low fees and high levels of liquidity. This would ensure that your funds are secure, you aren't losing your profit to transaction fees, and there are always buyers and sellers available.
Binance —The most popular trading platform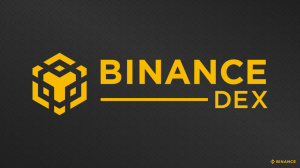 Binance sees the largest trading volume, among all other crypto exchanges. Additionally, it's credible, secure, and also has a host of trading pairs, making it the most popular crypto exchange. Trading fees for Binance stand at 0.1% for makers and takers, making it the platform with the lowest fees. What's more, you can reduce that further to 0.075% if you hold Binance Coin (BNB). 
2) Use the TradingView charting tool
The TradingView charting tool is useful because they help you visualise the market through plotting trading indicators. TradingView not only gives you market analysis of crypto, it also has market charts for commodities, stocks and derivatives. Using a charting tool like TradingView can help you improve your technical analysis of the crypto market and ultimately help you make good decisions when you're buying and selling. 
Filled with all kinds of market charts and tools, TradingView might seem intimidating for beginners. But here's the great thing – it has both free and premium features. Those who are new to crypto trading will find the free version a good place to start since it's risk-free after all. As you get more advanced, you can choose to signup for premium. 
3) Look up market data on CoinMarket Cap and OnchainFX
CoinMarket Cap is definitely the most popular platform to find out real-time, accurate information about price movements. Whether you've been trading a long time, or you're just starting out, CoinMarket Cap definitely comes in handy. Having accurate information about the market is crucial if you want to be a successful investor or trader. 
An alternative to CoinMarket Cap is OnchainFX, which similarly offers accurate information about the market, with the added feature of categorising scam coins. Additionally, OnchainFX also makes future market predictions, which can be useful for investors and traders alike.
4) Watch out for latest happenings with CoinMarketCal
Knowing when coins are going to fork or halved puts you in a great position to get free coins. It's hard to remember when these events are happening just by reading the news, though. A better way to go about it is to use the CoinMarketCal so you're always in-the-know of latest events and happenings. You won't need to stress over keying in these events in your calendar on your own, and you'll always be alerted when an event is coming up. It's pretty neat!
5) Stay in the know with CryptoPanic
Staying on top of the latest news is quite a hassle especially when there are all kinds of news sources and media outlets all over the internet. CryptoPanic comes in pretty handy because it helps you streamline news. After all, you don't need to know every piece of news in the cryptosphere – you just need to be informed about important matters. Frankly, no one as the time to comb through the internet or to read every newsletter sent to your inbox, so having information delivered to you in bite-sized manner is definitely helpful. What's more, CryptoPanic is free and even has added features that give you price alerts!
Being a profitable trader and investor takes time and experience but having some of these nifty tools can make trading and investing can make things much easier for you. News, market data, and the latest events are consolidated which takes a lot of work off your plate. Are you new to these platforms? Or have you tried any of them before? Share your experiences with fellow traders and recommend other useful tools if you know any!